The Co-op will be running our spring ownership drive in the month of March! All month long, we'll be offering incentives for new owners to sign up and for existing owners to fully invest in the Co-op. But what exactly are we talking about when we discuss fully investing in the Co-op?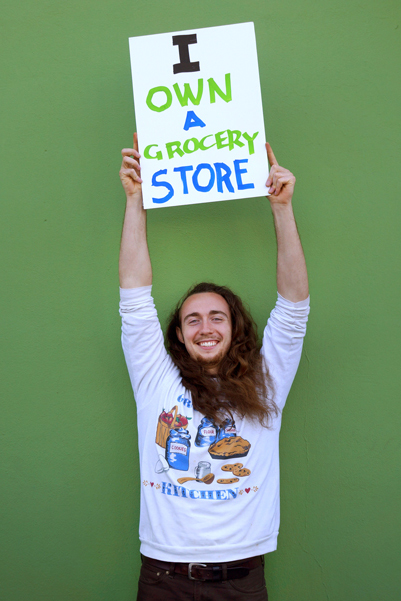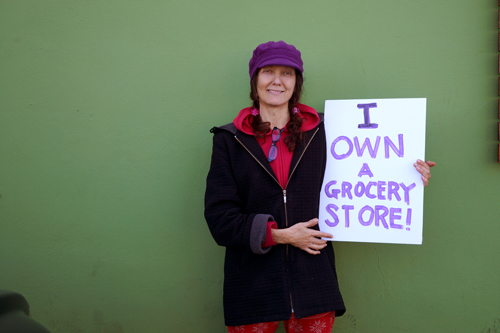 What does it mean to fully invest?
According to the Co-op's bylaws, owners can only purchase a maximum of 30 shares of the business. Shares cost $10 each, meaning that owners will ultimately purchase $300 worth of shares in the Co-op (and pay a one-time administrative fee of $10).
Why fully invest?
Owners who are fully invested no longer have to worry about renewing their accounts! Also, their early injection of funds helps keep the Co-op capitalized, which is an important part of any healthy business. Plus, the first fifty new- or fully investing-owners in the month of March get a free Co-op t-shirt! When we run out of shirts to give away, we will give Co-op branded Chicobags to all new- and fully-investing owners. If you're considering fully investing, March is the time to do it!
Is a full investment the same thing as a lifetime membership?
Not exactly. According to a recent change in California cooperative law, the maximum legal limit an individual can invest in a cooperative's ownership shares is now $1,000. CNFC's limit is currently $300. Our owners, though, can vote to amend our bylaws and raise Chico Natural's maximum investment from $300 to any amount up to $1,000. That change, of course, could only be carried out by you, the Co-op's owners.
How do I find out how much more I need to invest?
The quickest and easiest way to find out how far you are from full investment is to ask our Ownership and Outreach Coordinator, Joey! You can call him at 530-891-1713 ext: 110, or e-mail jhaney@chiconaturalfoods.coop .
March is a great month to encourage friends and family members to become owners of Chico's only community owned grocery store. To make becoming an owner even easier, we've lowered the annual investment from $25 to $20! Also, when you're in the store this month, look into how close you are to being fully invested. Let's make this our best ownership drive yet!